We've been working hard to create the best UFO, Alien & Paranormal stories for several years now and we're excited to share that we just recently launched our youtube channel. We're releasing one new alien, ufo video each day. Make sure to head over to the UfoHolic youtube channel, subscribe and tap the bell in the top right for notifications to see new videos when they come out. Subscribe to our Ufo videos by clicking here. 
On the 4th of October, 2002, a bizarre guest arrived on the Coast to Coast AM radio show with Art Bell. The host had a reputation for analyzing mysterious themes with intriguing guests, but only few had ever sounded as amazed as this one.
The guest – Dallas Thompson, was a legally blind personal trainer who spent his boyhood in Hawaii, but now lived in Bakersfield, California. Five years earlier, his life had changed forever after a terrible car accident.
He was driving along the Highway during heavy rain when his car hydroplaned at 70 miles an hour, spinning four times before falling from a cliff about 250 ft. When he was found, the top of his car had been crushed almost to the floor. The fireman who responded to the scene was astonished that he hadn't been decapitated. But miraculously, Thompson survived.
Transported to a "safe zone", he then had an unbelievable Near – Death Experience. Thompson had visions of the past in which he saw the coming pole shift, and a terrible changeover, claiming at least two billion people were going to die .
  People are feeling it. They know something is going on, but they can't put their finger on it ".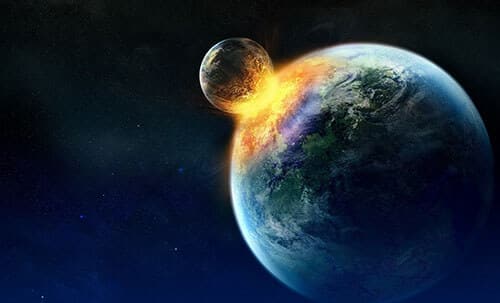 Besides this vision, he also saw the portals at the poles, a clue from the tribes of old that a safe haven existed deep beneath the crust of the Earth. As Thompson said, he only remembered what was forgotten. After having these visions, it became his quest to inform and protect the people on the surface from the coming pole shift and the rising threat of Wormwood or Planet X.
According to his plan, he saw shelter for humans within the Hollow Earth, and he wanted to find a way inside as he was guided by the visions he had during that near – death experience. He came on Coast to Coast AM to discuss his mission, to uncover and explore the underground world.
Dallas Thompson's vision of the Hollow Earth was a complicated tapestry of portals and caves, underground secret roads, reptilians and "tribes of old", ending at the very center with a "bright light".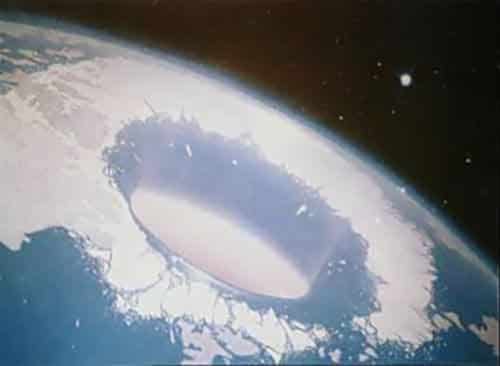 He claimed that there were cavern systems which cross the entire mantle, and that the holes into the hollow Earth really exist, that monks frequently travel through the cracks in order to visit the mythical Tibetan village called Shambhala. During his vision, he saw that the beings living there were protected from pollutants and harmful rays because of the special atmosphere in the hole.
Thompson pictured planet Earth as a hive. Aliens from other worlds had other hives and they would travel from planet to planet, from hive to hive, and they sometimes visited Earth. He stated that the civilization beneath our feet was a mixture of various ancient tribes, people and legendary creatures long extinct on the surface, like mammoths and saber-toothed tigers.

It also offered shelter to gods like the Anunnaki and the Nephilim, as well as the ancient civilizations of Atlantis and Lemuria. Inside Earth, they existed beyond the third dimension, undisclosed and sheltered from the world on the surface.
---
People Are Redefining Their Defense Mechanisms With Radiate Immunity
Visit Radiate Immunity and Get Full Shield Immunity At: RadiateImmunity.com
Use the discount code: ufoholic for 10% off your order!