Another celebrity performance has people asking questions and wondering what is really going on. Many believe that this was part of an MK Ultra event. Something where they're controlling Nelly and his performance along with many other artists. These artists have...
An unidentified fisherman was fishing when he pulled in something extraordinary and quite out of this world from the ocean. The creature is about two inches big, at max. It's a completely clear and transparent creature with two eyes. It has an unidentifiable feel to...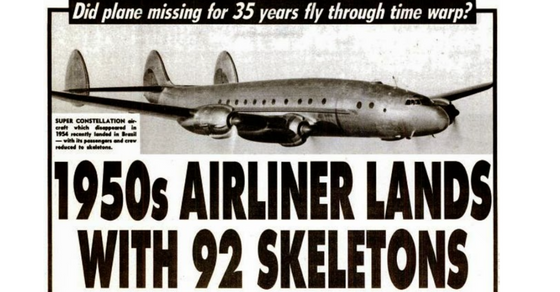 Flight 513 is one of the strangest events in the history of human kind. It's the record of a flight leaving Germany in 1954 and heading to Brazil. This is a bit after the Nazi years, so that's not the rabbit hole we're going down today. But wait until you hear what...
It turns out that the Moon holds many more secrets than we previously imagined. We'll cover some basic things then share the top 10 conspiracies about the moon in this article. New research and data from various lunar missions over the years have revealed that the...