We've been working hard to create the best UFO, Alien & Paranormal stories for several years now and we're excited to share that we just recently launched our youtube channel. We're releasing one new alien, ufo video each day. Make sure to head over to the UfoHolic youtube channel, subscribe and tap the bell in the top right for notifications to see new videos when they come out. Subscribe to our Ufo videos by clicking here. 
People go missing under many different circumstances, but it is the similar mysterious characteristics that make the missing 411 cases so spooky. The name 411 came from a computer term describing a corrupted link or page that cannot be found.
David Paulides & Missing 411 Cases
Former police detective David Paulides took upon himself to investigate the disappearing and even write all of his finding in the Missing 411 book series.  
Paulides mission began at a national park. While doing research (Pauldines's other project is a pursuit of Bigfoot), Pauldines heard from one of park rangers that there were unsolved missing cases in the parks.
Paulides counted more than 1,440 missing persons cases that are under the missing 411 cases category. He obtained their information using the Freedom of Information (FOIA) act. All cases happened in the U.S. national parks, and many happened in hotspot areas such as the Yosemite National Park, California. Yet, there are more things that unite the cases.
411 Cases' Similarities
The cases have these characteristics in common:
A person disappears while in a national park, or a rural area with wild nature.
A person does not disappear voluntarily, and is not mentally ill.
There are odd circumstances surrounding the case.
If the missing people are found, they are foten at a different location wearing different clothes or naked.
Though it is easy to get lost in the woods, most of the missing 411 cases happen while a person is walking on a clearly marked trail. It is even spookier with children. Parents have watched their children walk on a marked trail and turn a corner just few second before them yet be were nowhere to be found.
Comparing the Missing 411 Cases and Sightings
The reason behind the missing 411 cases is still to be determined. Many theories are flying around from natural to otherworldly.
A link to the supernatural world and UFOs can be traced by comparing location maps of the cases and of different sightings. YouTuber Mike El from A Day in the Life of Mike brings up theories of missing 411 cases connections that go all the way to alien abductions.
There are maps of missing 411 cases, Bigfoot sightings map, and even the deep underground bases map that Mike points out look pretty similar. The hotspots of events line up.
The similarities in these maps according to Mike are important.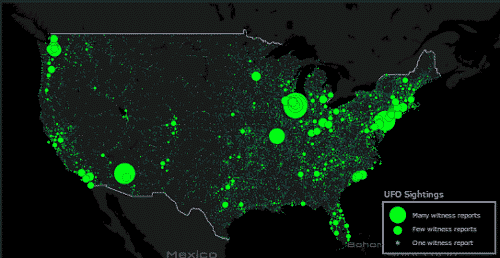 Aliens, Missing 411 Cases, Bigfoot…Is All Connected?
Robert David Steele was interviewed by InfoWars and said that children are being kidnapped and taken to Mars to work. This may connect military bases to the locations of the missing cases.
He also noted that another alien researcher said reptilian beings (who have long rumored connections to the government and the military) work with other supernatural to use beings such as the Dogman creature.
Lastly, aliens, Bigfoot and other supernatural being all have been reported to have a sulfur smell to them. Smell of sulfur is reported in many missing 411 cases; therefore, giving us a hint that everything may be connected.
The theories continue, the number of cases grows, and many are still unsolved.
People Are Opening Their 3rd Eye & Grounding With Hape
Use the discount code healthywildfree for 10% off your order!
Recommended Reading:
The Top 3 Ways To Open Your 3rd Eye
Tobacco Has Been Demonized By The Elites
The Strange Powder That Shamans Use To Connect With UFO & Aliens
Sources
http://www.missing-411.com
https://thoughtcatalog.com/emily-madriga/2017/09/heres-why-people-are-creeped-out-by-the-growing-number-of-missing-people-in-our-national-parks

---
People Are Redefining Their Defense Mechanisms With Radiate Immunity
Visit Radiate Immunity and Get Full Shield Immunity At: RadiateImmunity.com
Use the discount code: ufoholic for 10% off your order!