A mysterious eye appeared in the sky over Chelyabinsk, causing widespread panic and hushed talk about the Illuminati and Project Blue Beam.
---
Early Thursday morning and the residents of the city of Chelyabinsk were awaken to a mysterious sight: the eerie outline of a human eye. Officials were unable to provide a plausible explanation so the spooked citizens were forced to pass around their own interpretations.
Level-headed voices assumed the apparition was some sort of strange, albeit natural atmospheric phenomenon caused by pulsating light and an oddly-shaped cloud.
However, the Russian people would have none of it. A large number of locals believe the sight was a sign of providence, a divine eye symbolic for God's all-seeing capabilities.
On the other hand, the same symbol has been long used by the Freemasons and the Illuminati and is also featured on the $1 bill.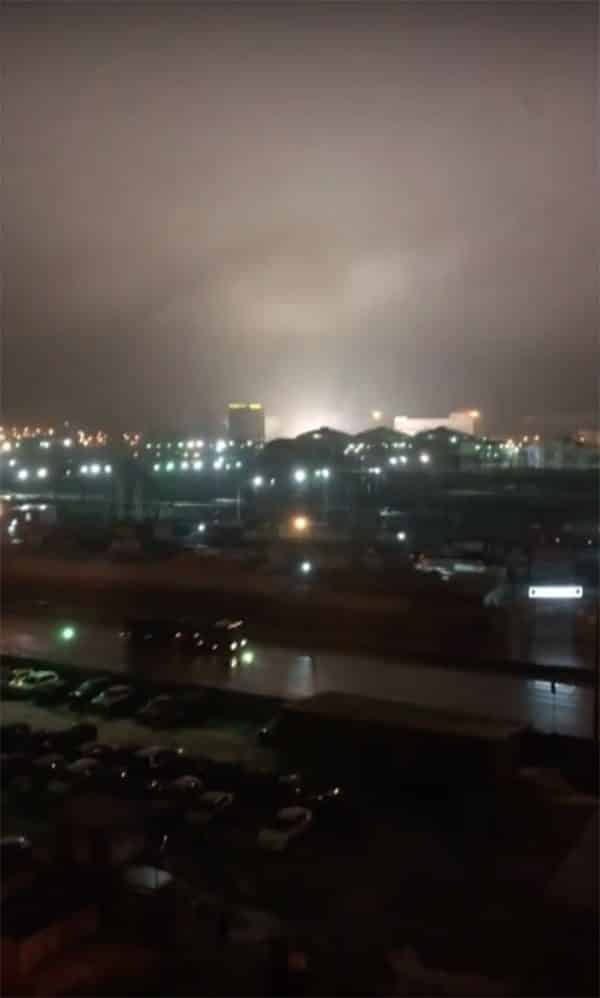 Is this a sign that the sky knows about Trump and Putin's secret dealings?
A considerable fraction of the internet sees this mysterious eye as a product of Project Blue Beam, the infamous plan to dupe, divide and conquer the world by instilling a fake Apocalypse and second coming.
Opinions are divided so see for yourself:
People Are Opening Their 3rd Eye & Grounding With Hape
Use the discount code healthywildfree for 10% off your order!
Recommended Reading:
The Top 3 Ways To Open Your 3rd Eye
Tobacco Has Been Demonized By The Elites
The Strange Powder That Shamans Use To Connect With UFO & Aliens